About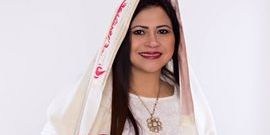 At ICMI, we are focused on providing LEADERSHIP CONFERENCES AND MISSIONS TRAINING, EDUCATIONAL PROGRAMS, COMMUNITY services with the highest levels of devotion, love, and services for the Glory of our Lord Yeshua HaMashiach (Lord Jesus Christ) called to unite both Jews and Gentiles (embracing cultures with understanding who their gateway to salvation) in ONE MESSIAH. Through the help of the Holy Spirit (Ruach HaKodesh) we will do everything we can to meet your needs of spiritual healing, mentoring, and prayer for the Kingdom come and His Will (the heavenly Father) be done on earth as it is in heaven (Matthew 6-7). With a variety of ministry needs and we welcome volunteers to support and partner with us in services or charity of love and mercy (HEBREW: Chesed), we're sure you'll be happy working with us. Look around our website and if you have any comments or questions, please feel free to contact us and send us your thoughts, stories and testimonies for we are one in Christ all in all. We hope to hear from you and invite us to connect with us! Check back later for new updates to our website, articles and newsletters for the furtherance of the Kingdom of Christ. There's much more to come! Baruch HaShem, Hallelujah (We Praise God for your help and support in the ministry).
Thank you,
Apostle Lorna
(sent one and called by Jesus)
To Invite Apostle Lorna and our ICMI Team
If you request an invite of our ICMI Team or Apostle Lorna to visit your churches (Global Messengers of In Christ) to be blessed with the anointing that God has placed in her through the Spirit of Prophecy of Christ. As messengers of Christ, we despised divisions, we are for Love and Peace In Unity of all denominations! Ephesians 4:11-13
"THE JUST SHALL BY FAITH"